Our Global Vision
We started Carry Courage to inspire courage and creativity and support collaborative opportunities for women to step out independently and care for themselves and their families. Our partnership with Norboo Tibetan Handicrafts is the first step towards that vision.
NORBOO means "precious" or "jewel" in Tibetan.
Norboo Handicrafts seeks to bring holistic transformation to Tibetans through sustainable community development projects and skills training.
They train socially disadvantaged women, especially single mothers or widows in these areas to create luxury products with resources specific to their areas. More than just handicrafts, the hands behind these products show an amazing people and their resilient living in the highlands of the Tibetan Plateau.
Your purchase from Norboo Tibetan Handicrafts directly supports these hands and their families.
Norboo Tibetan Handicrafts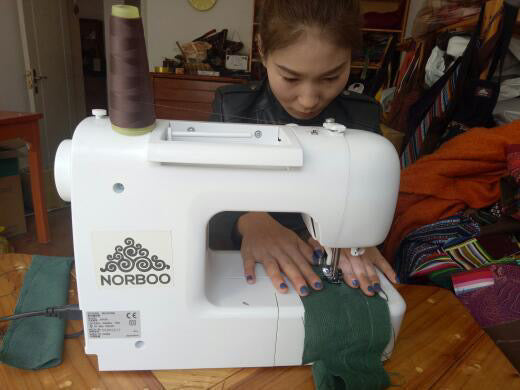 Regular price
Sale price
$79.00
Unit price
per